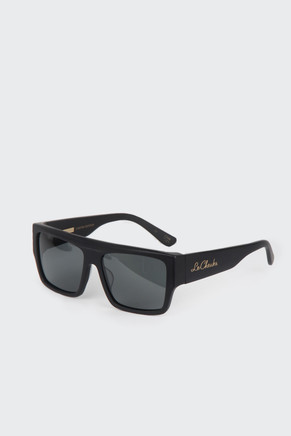 Added by Good As Gold
save COLAB

Deanne Cheuk Shady Ladyz Sunglasses - black matte
$299.00
Deanna Cheuk is a favourite amongst art directors the world over. An Australian native that's made a name for herself in NYC with her illustrative and typographic style, Cheuk has created the Shady Lady glasses for Colab.
 
Size: 142mm
 
- Limited release sunglasses by artist Deanne Cheuk
- Le Cheuks etched on frame
- Sleek matte black handmade acetate frame
- Optical capable
- Etched Colab logo on the lens
- All gold detailing
 
LIMITED EDITION - only 1000 individually numbered pieces worldwide.
 
Sydel wears Twenty Seven Names.
 
 
COLOURS
Visit retailer site for available colours
SIZES
See retailer site for details
RELATED PRODUCTS