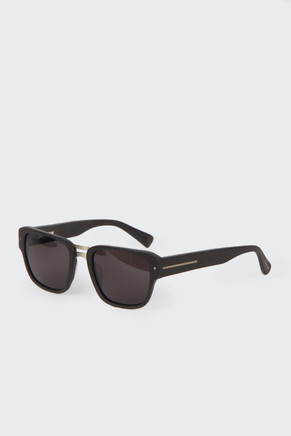 Added by Good As Gold
save COLAB

Ears Dorks Sunglasses - chocolate
$279.00
Sydney born painter, skater, street artist and all round human 'Ears To The Ground' has created a pair of frames that are a whole lot of coo and not particularly dorky at all.
 
Ears creates portraits that are bright and playful while still capturing the frailty of the human condition. Ears also operates the Magazine Oh Really Gallery and is also developing FreeTheBeats.com.
 
Size: 136mm
 
- Limited release sunglasses by artist Ears
- Subtle Ears signature detail laser etched throughout the frame
- Metal and acetate hybrid frame
- Optical capable
- Etched Colab logo on the lens
 
LIMITED EDITION - only 1000 individually numbered pieces worldwide.
 
Sydel wears The Fifth Label.
 
COLOURS
Visit retailer site for available colours
SIZES
See retailer site for details
RELATED PRODUCTS