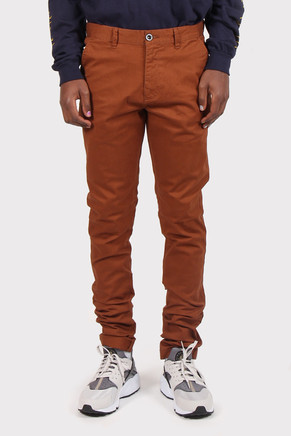 Added by Good As Gold
save DR DENIM

Heywood Chino - ale
$149.00
These chinos will go well with that pale ale you're drinking. We say that only because the colour is ale and also think more people should start matching their beer to clothes...why isn't that a thing?
Fit: SlimFabric: 98% cotton 2% elastane
- Slim tapered leg- Flat waistband button- Side pockets- Back pockets - Hidden front closure
 Brent wears top by The Quiet Life and shoes by Nike.
 
COLOURS
Visit retailer site for available colours
SIZES
See retailer site for details
RELATED PRODUCTS