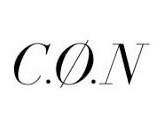 CHRONICLES OF NEVER / BNWR
This moody brand covers, clothing, footwear and statement jewellery. Focusing on themes of supernatural, space, fantasy, and "the never world" the look is dark and sleek. Designer Gareth Moody credits his inspiration to "whimsical and theatrical elements". Black Noise White Rain is his more accessible diffusion line.
Sorry there are no matching products!